My Twin Peaks, A Tribute to Two Pillars of Professionalism and Service: Leslee Bell and Doc Waldrop
Thousands of miles apart and united in their spirit of service and unparalleled commitment to professionalism, two more of my dear friends passed away this week.
Leslee Bell, a Canadian, whose talent for design and decor led to the creation of one of the world's premiere special event design firms, battled long and hard against that vile disease of cancer that has taken so many of my friends. I corresponded with Leslee before she entered the hospital for the final time and offered to host a dinner for her in Scotland when she recovered. To further entice her, I told her of another cancer survivor who had dined with me in Toronto many years ago.
Whilst on a speaking tour I rang up my friend Suzanne Bristow who was also suffering from hospital to ask her if she would join me for dinner at her favourite restaurant in Toronto. She apologised and said that I had actually caught her in the hospital where she was receiving chemotherapy. Undeterred, I said that the invitation was open until 5pm. She rang me back at 4:59pm and said "I am joining you for dinner." I was surprised and asked how she managed to escape from the hospital? She replied that she had told her doctor that another doctor with different qualifications, Doctor Goldblatt, had prescribed an alternative therapy that she was going to give a try.
Sue and her husband David walked into the restaurant at 6pm and she looked radiant. We had a glorious meal filled with happy memories and laughter and then at the end I asked my guests if they would like to finish with a bottle of the famed Canadian Ice Wine. Sue smiled and said that would be delightful. I ordered a bottle and later discovered that the cost of this rare treat was nearly half the cost of the entire meal!
A few months later, I sadly lost Sue and when I made the similar offer to Leslee I was hoping with all my heart that we would enjoy a similar dinner together one day soon. It was not to be. Now, I and many others are left with many happy memories of this loving wife and mum whose business acumen, irresistible sales ability and devotion to the highest levels of professionalism produced and grew one of the great business role models in our industry of special events.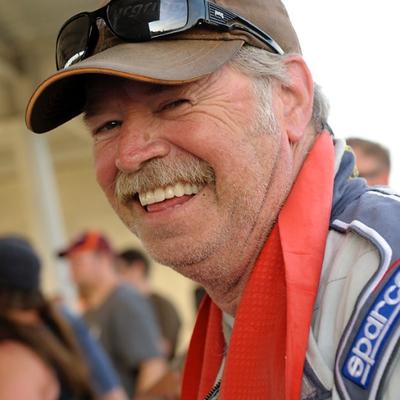 He literally raced through life. My friend Doc Waldrop who died this week in the U.S. State of Georgia, was always the first to volunteer, the first to step forward and lead and often the first who finished the job. His commitment to his friends and family was admired by many including me and his talent in the areas of production and technical management of special events set the example for many folk whom he so generously and willingly mentored.
Doc and I first met at an annual conference of the International Special Events Society (ISES which is now known as ILEA) where he literally sprinted toward me from across a large ballrooom whilst flashing his trademark grin. He introduced himself as a member of the Atlanta, Georgia chapter of ISES and said "I need to ask you a few questions."
Then he began, as fast and furious, just as he lived his life, by shooting a myriad of questions to me about the history of ISES and how he could grow to become an even more effective leader of his chapter. I was impressed that at his mature age he was still motivated to improve his performance in future service to others. We enjoyed several drinks together and in the wee hours of the morning we rose from the table staggering away to our rooms. The next morning, to my surprise, whilst I was bleary eyed, Doc was as fresh as a Georgia daisy when he again walked up to me to thank me for my time the previous evening. Thoughtful, generous, kind, and loyal to his friends, that is the Doc Waldrop I shall always remember and cherish.
Both Leslee and Doc shared a serious mutual commitment to service. I refer to them as my twin peaks because of their dual commitment to both professionalism and service. They were selfless leaders of various organisations and served as mentors to hundreds of folk upon many continents in the special events industry. Their compassion for all is an inspiration and I believe we should follow their sterling examples, especially during these difficult times.
As I say goodbye to these deal friends, I imagine that they, along with Sue Bristow and others are meeting up once again and sharing a strong libation as they share their war stories of working in the trenches of the special events industry. I also see them smiling broadly as they look upon all of the young folk they mentored and helped and knowing that their professionalism and service to others helped give birth to the modern special events industry that has and will continue everyday to delight millions of guests throughout the world.
Professor Joe Goldblatt is Emeritus Professor of Planned Events at Queen Margaret University in Edinburgh, Scotland. He is a volunteer for Cancer Research UK and invites you to join him and his family in supporting this charity in honour of Leslee and Doc. Donate here: https://fundraise.cancerresearchuk.org/donate/37ff39b3-7795-43fc-963e-e7cc1cb709a1/details